#pavelzingan
Chief resident about the new IT-Park in Moldova: "Digital Park could compete with Manhattan offices"
12 августа 2019 года Бизнес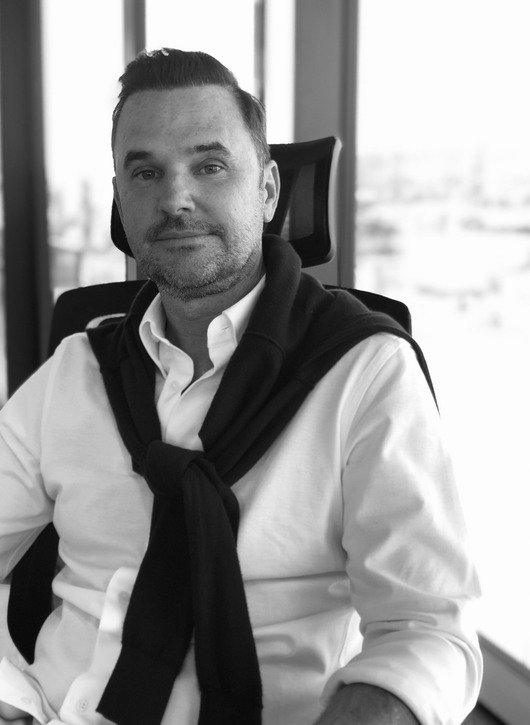 This is my very first interview in English. In the near future, I'm planning to open an English version of the website. But for now, I'll post it on my timeline, as a reminder of a new beginning.
Brian Crist:"Surprisingly, it's easier to find professionals in tourism in the Republic of Moldova, rather than in the USA."
This is the first interview for Digital Park's project entitled `Residents'. Shortly about companies gathered under the new technology hub `Digital Park' with the American entrepreneur Brian Crist.
Hello, Brian. When did you launch your business in Moldova?
For one and a half years ago.
And your business represents...
I run the Business Travel Group Company. This is a travel agency specializing, primarily, in business class airfare sales. Of course, we book hotels as well, but our main target is airfares. It's due to the fact that we, unlike typical travel companies, provide the best prices for our clients. The discount for a flight can go up to 40 or even 60% off the original price. And, on top of that, our agents help our clients deal with difficult transit flights – those flights with two or more connections.
These best value flight deals are due to...
Our client database has around 50 000 people. Respectively, the volume of sales turnover enables the possibility to work on special conditions with airline companies. Besides, keep in mind that we work with the most demanding group of clients - business class.
Why did you choose Moldova?
Maybe it's hard to believe, but America lacks specialists in tourism and travel-related services. Such giants of the industry as Skyscanner, Kayak and Expedia have significantly impacted the tourism market in the USA. Many specialists have even left this domain. Because of these circumstances, it's easier to build an efficient team of professionals outside the borders of America. Two locations were of special interest to me - Moldova and the Baltic countries. In each of these locations we employ approximately 80 people. I would like to remark that Moldova has many good professionals in the sphere of tourism. A great advantage Moldovans possess is their knowledge of foreign languages. It's absolutely common here to be a fluent speaker of two foreign languages, such as Russian and English, and some even speak four languages or more. As long as we work for the American market, English is enough, but due to the qualifications of the Moldovan office, I'm thinking about expanding the consumer market.
So you've been in Moldova for one year and a half. Was it difficult to start a business in a foreign country, taking into consideration that our mentalities differ considerably?
My wife comes from Belarus, so I'm quite familiar with people from the former USSR. To be honest, the start of the business was not quite successful, probably because of my inappropriate business partners. I even had a moment when I thought about closing the project.
And then, suddenly, an unexpected turn of events made you change your mind?
Exactly, it happened all of a sudden. In the restaurant of the hotel I stayed at, I met the American Ambassador to Moldova. In the course of the conversation, he found out about my difficulties and advised me to contact the AmCham (American chamber of commerce in Moldova). Until that moment, I didn't even know that such an organization existed. I followed his advice and was totally impressed by the professional service. I've never received in America such competent and timely assistance. In addition to that, they helped me acquire some useful business contacts. It's due to American Chamber that our project had success.
Would you now invest in a new project in Moldova?
Yes. When I decided to move the office to Digital Park, I had a few meetings with Alexander Macedon. Alexander's ideas about IT business opportunities in Moldova sound very intriguing. I do not exclude the possibility of expanding my business in Moldova.
Are you pleased with the new office?
Without any exaggeration, Digital Park could compete with many offices in Manhattan. It is my priority to make sure that our team has a good wage and pleasant working environment. Have you seen our view from the window?
How do you like life in Moldova? What about our wine and cuisine?
Moldovan wine is a special story. As someone with considerable experience in wine business, I can confirm that your wines are special, especially Purcari Wines.
And what about restaurants?
Considering that our office runs within the USA time zone, I usually go to La Sarkis after work. The cuisine is fantastic and their 24-hour service is very helpful.
Brian, I'd like to sincerely thank you for this interview.
Why?
This is my very first English interview without the help of a translator. I don't know about you, but I'll surely remember it. I'd be glad to schedule another interview with you; surely we'll have many opportunities in the future.
Бизнес
"Знаете, Comertbank всегда отличал партнерский и гибкий подход к клиентам. Могу с гордостью заявить, что сейчас, когда многие клиенты обращались за реструктуризацией кредитов, мы решали вопросы даже не за неделю, а за 2-3 дня"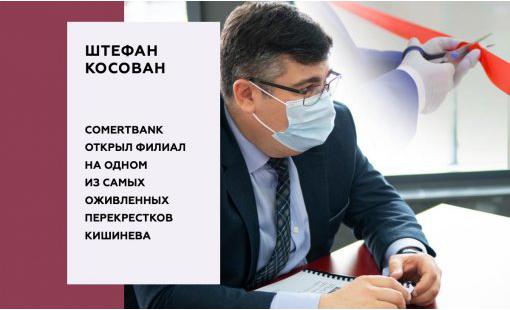 "Мы не планируем снижение цен на наши вина. Это «справедливые» цены за те усилия, которые наша семья годами вкладывала в бренд Gitana. Наша стратегия прохождения кризиса – сконцентрироваться на качестве вин".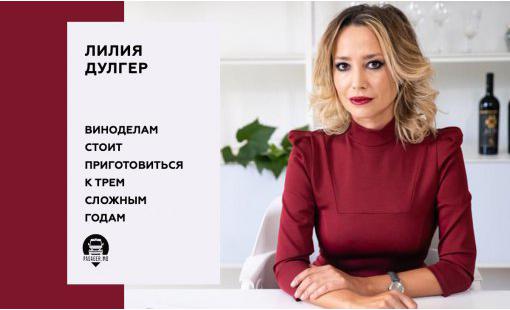 "Это было даже особое удовольствие – работать в тишине. Могла заработаться до пяти утра, не тратила время на переезды. Сложился какой-то особый внутренний ритм, пусть даже не совпадающий с ритмом, в котором жили мои заказчики".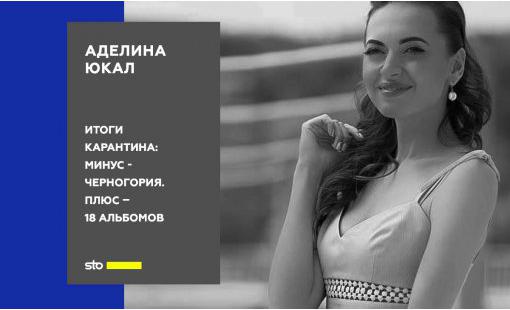 "Один из консультантов проекта, супер профессиональный гид - Федор Евстигнеев, откроет нам магическую гору Мэгура, вид с которой простирается вокруг на сотни километров"