Get in touch with
Vitalie Aremescu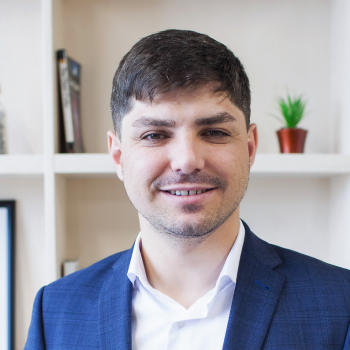 Biography
Vitalii Aremescu was born in 1985 and grew up in the north of Moldova, in the village of Țarigrad, Drochia district, in a simple family. His father is an electrician, while his mother is a seamstress.
He graduated from the high school "B.P.-Hașdeu" in Drochia. Afterwards, he entered the Faculty of Cybernetics and Economic Informatics at ASEM.
In his first year at university he took a loan from the bank as part of a rural development financing project. He then registered his first company and opened an internet cafe in his home village.
As a student, he has always combined studies and work. He has lived and worked in Scotland and the UK.
Later, he worked as a software engineer for a construction company in Moldova.
Ten years ago he founded the IT company EBS Integrator, specializing in business automation, mainly for foreign companies. EBS Integrator has successfully implemented projects for Romania, Africa, England, Sweden, and Norway.
Network key
Business, travel, jogging, fishing, caving, active sea, and mountain sports.