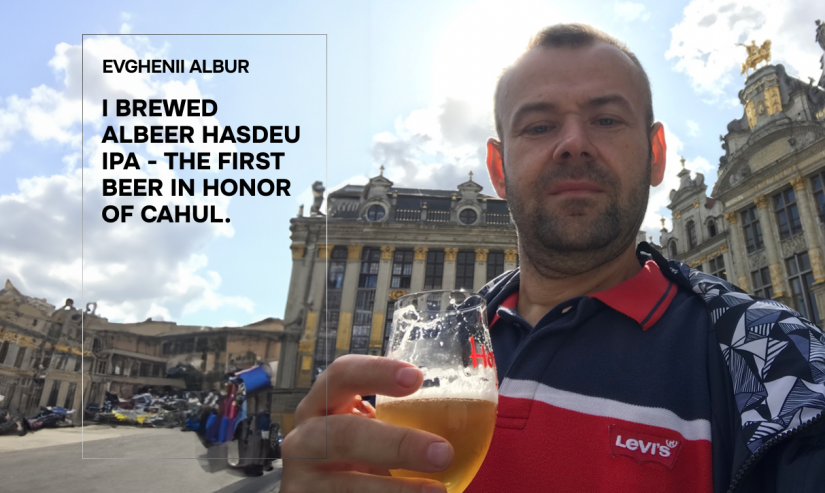 Evghenii Albur. I brewed Albeer Hasdeu IPA - the first beer in honor of Cahul
The interview with Evghenii Albur, the founder of the craft brewery ALBEER. Feature: Startup City Cahul, supported by ATIC.
Evghenii, good day. Over the last decade, several craft breweries have emerged in Moldova, and only one of them, Albeer, is located in Cahul, your hometown. How long have you been brewing beer?
Good day, Albeer Brewery recently celebrated its 7th anniversary. From the very beginning, it has been a family business, with my father and brother also involved. We became the first and, so far, the only craft brewery in Cahul.
Whose idea was it to start brewing beer?
It was my father's idea. Although he was never a big fan of this beverage, after a trip to the Czech Republic, where he tasted authentic craft beer in small pubs, he decided that we should start brewing beer ourselves. Honestly, I was quite sceptical about this spontaneous idea because we had no knowledge in this field, no experience, and not even a basic understanding of the processes involved.
Did you decide to undergo specialized training?
Almost. I went on YouTube, typed in 'How to brew beer,' and started watching one video after another about how to make beer at home. It turned out that quite a few people around the world brew beer at home, do it with passion, and have good results. I decided that if others could do it, we could too. The whole family supported this idea, so we started taking action.
Where did you start?
We started by ordering equipment for the brewery from China. We selected it ourselves, although we weren't entirely sure if we had chosen exactly what we needed, and, more importantly, we had no idea how to operate it. When the equipment was delivered, we realized that there was no one available to assemble it. Local specialists came, looked at the equipment, and left. This situation left us at a standstill, and we realized that if we didn't make changes, we would remain stuck for a long time. So, we requested photos of the equipment in its assembled form from the manufacturing plant and started assembling it ourselves. In just one day, we managed to assemble everything, and, as it turned out during the startup, we had even done everything correctly.
Assembling the equipment is one thing, but you also need to know how to operate it.
To learn how to operate it, we found a contact at a brewery in the Czech Republic, got in our car, and drove there. It turned out that we had made a slight mistake, as this brewery only offered introductory tours, not training sessions. However, luck was on our side, and they gave us the phone number of one of the best brewers in the Czech Republic, who also provided training. We were fortunate that he agreed to come to Moldova and teach us. Interestingly, one of the reasons he agreed was his passion for travel. He had a map where he marked the countries he had visited, and Moldova was not on the list. When he discovered that he would have to fly with a layover in Bucharest, he agreed because he added Romania to his list of unvisited countries. This is one example that demonstrates how success often depends on chance occurrences that are sometimes unrelated to professional aspects.
Was this training sufficient to start brewing beer?
Yes, it was very comprehensive training when it came to the technical aspects of brewing beer. We learned how to use our equipment and gained an excellent knowledge base. However, as time has shown, there are still numerous nuances in the brewing process that we have yet to discover.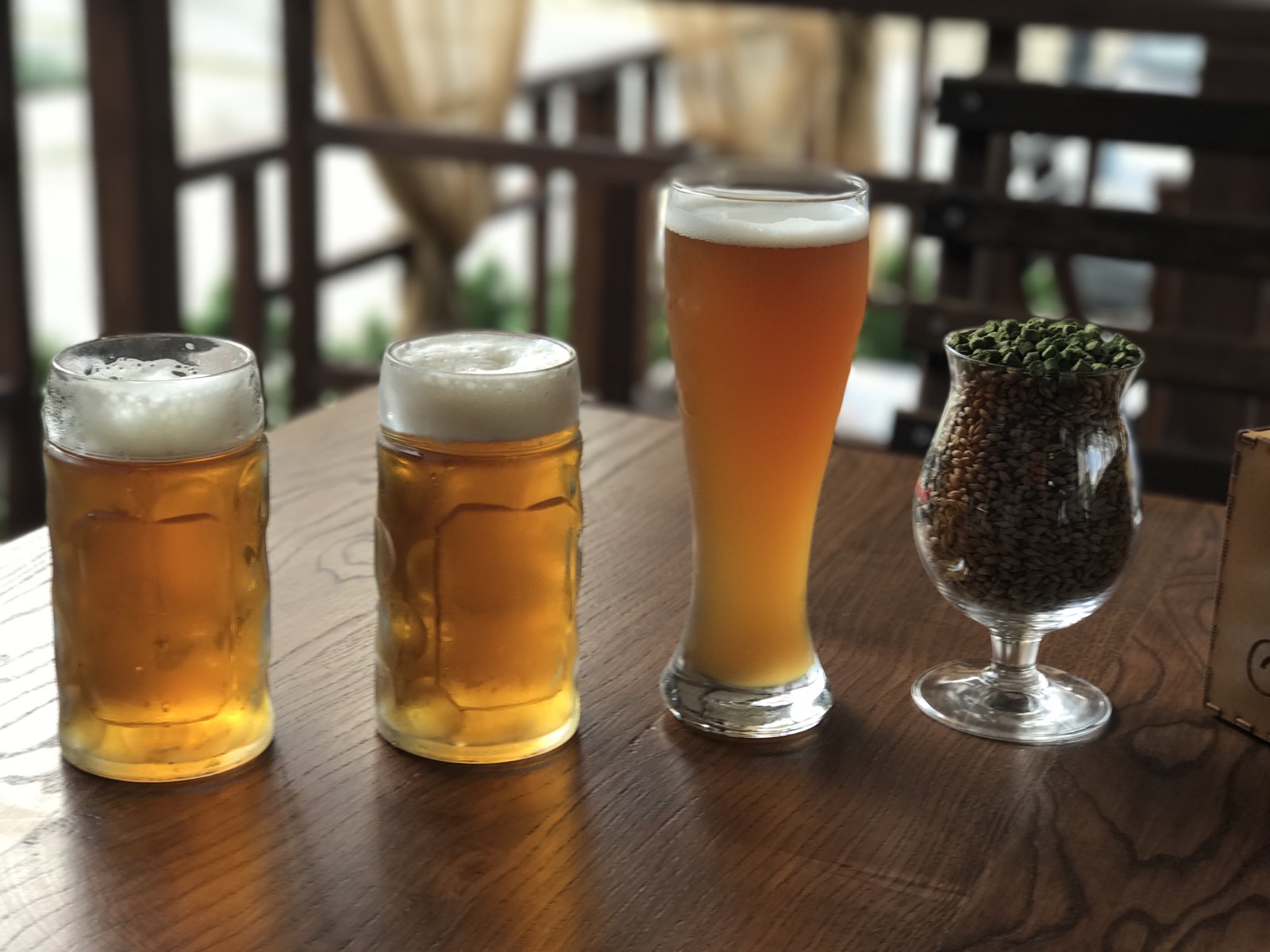 What type of beer do you brew?
We adhere to traditional Czech beer recipes. We have several flagship styles, and during the winter, we experiment with something new. Our regular offerings include Albeer 11, Albeer 12, Albeer 13 (dark), and Albeer Hasdeu IPA.
The numbers 11, 12, and 13 represent the beer's gravity, which is a common way to categorize beer styles based on their original gravity. Could you provide more context or details about the reason behind naming one of the styles "Hașdeu"?
In honor of Bogdan Petriceicu Hașdeu, a figure who means as much to my hometown Cahul as, for example, Ştefan cel Mare does to all of Moldova. Through this beer style, I wanted to emphasize our authenticity, history, and roots. I had never seen our Moldovan craft beer producers name a style after something or someone authentically Moldovan, connected to our land or culture. That's why I chose the name Albeer Hașdeu. I want my beer to be associated with my hometown, Cahul, and I want everyone who orders Albeer Hașdeu to know that it's our local product.
As far as I know, you didn't limit yourself to just the brewery. In addition to production, you also have a pub.
Yes, from the very beginning, I knew that we would have not only a brewery but also a pub located nearby. Firstly, it makes sense because customers should have a location where they can immediately try fresh beer. Secondly, I had long dreamed of having my own proper brewery. Therefore, along with the brewery, we also built 0.5 PUB.
Where do you sell your beer? Is your primary market in Cahul?
Our primary customers are the residents of Cahul. For the first two years, we operated exclusively in the local market because our production capacity didn't allow us to expand to larger volumes. Currently, among our customers, there are restaurants in Orhei, Vulcanești, Leova, and around 20 beer shops in Chișinău and its suburbs.
How were you able to increase your production volumes? Did you purchase new equipment?
We actually made it ourselves, or more precisely, my father constructed it. Before that, we attended an exhibition in Germany where we familiarized ourselves with modern brewing equipment, and upon returning home, my father designed new equipment for us. During the same period, we participated in a program sponsored by the German government that allowed us to learn from an experienced brewer, a true Bavarian, who came to Cahul to teach us. He spent over a month with us at the brewery, explaining and demonstrating nuances that we were previously unaware of. It was a highly valuable experience for me, even though the learning curve was quite challenging.
Currently, you only sell beer in kegs. Do you have plans to produce bottled beer as well?
Yes, in the near future, we plan to produce beer in glass bottles. We also have plans to enter the Romanian market. Currently, we have applied for a grant from ODA, which includes assistance in installing solar panels. Regardless of whether we win the grant or not, this spring we will definitely install solar panels at the brewery.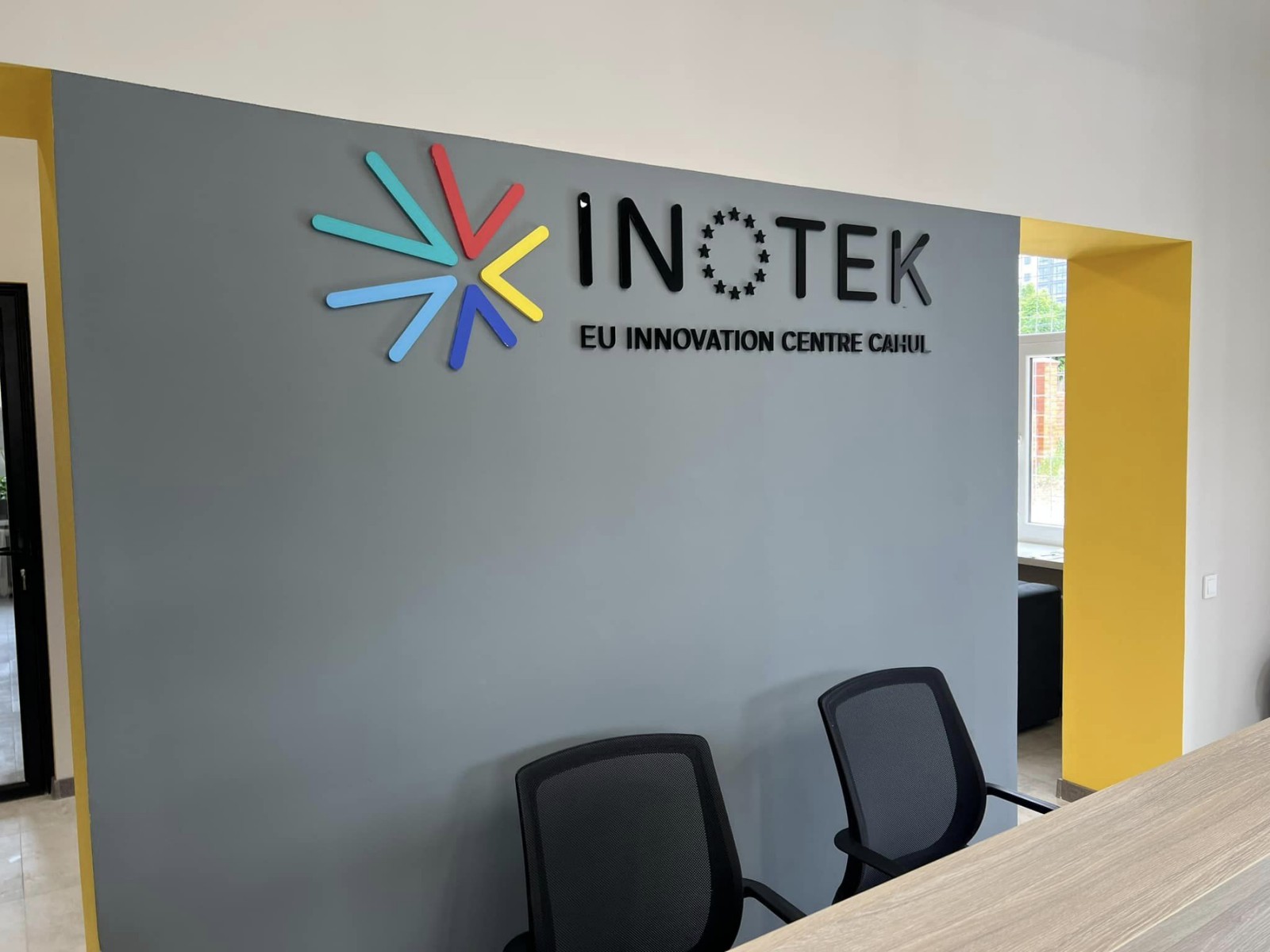 For nearly four months now, the EU Innovation Centre Cahul – Inotek has been contributing to the development of students, young entrepreneurs, and the overall community in the Cahul region. The center opened its doors in May, and since then, over 350 individuals have participated in numerous events and activities hosted at Inotek.
At the innovation center, there have been IT courses for adults, networking events, informative workshops on digital education topics, and children's camps focused on robotics, programming, and financial education.
Various events are planned for this fall, so be sure to keep an eye on the Startup City Cahul pages for updates!
The future is already at home, and Inotek is opening doors to countless opportunities!
Svetlana Markova