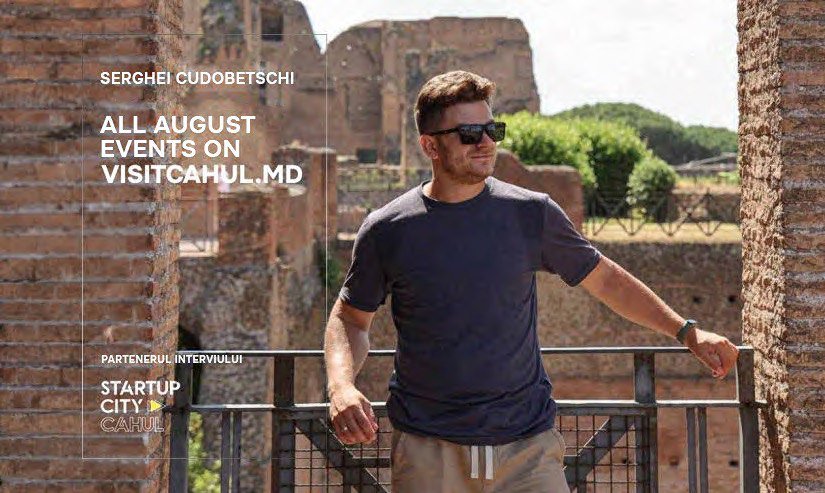 Serghei Kudobetskii. All August events on Visit Cahul.md
The interview with Serghei Kudobetskii, co-founder of the Visit Cahul platform. "Startup City Cahul" section, supported by ATIC.
On 1 March 2023, the presentation for the Visit Cahul platform was held. The founders aimed to not only promote Cahul and southern Moldova as a tourist destination but also to highlight cultural and sports news, announce festivals and folklore events, and introduce new holiday destinations.
On September 1st, the Visit Cahul project will mark its six-month milestone. A successful launch lays the groundwork for the future achievements of any new venture.
August is set to be a bustling month for Cahul and the southern region of Moldova with numerous events lined up. In support of this, we've committed to aiding the Visit Cahul project in amplifying their August event announcements to a broader audience. This also offers a chance to reflect on the project's progress during its first six months.
Read the interview.
Sergei, good afternoon. What audience have you managed to achieve for the Visit Cahul platform in the first five months?
For the past two months, the platform's traffic has already exceeded 30,000 unique visitors per month.
I'm sure you analyze not only the overall website traffic but also which sections of the platform attract the most attention...
First and foremost, the "Tourism" section experiences the most significant increase in traffic. The reason is quite apparent. During the summer months, Moldova traditionally sees an influx of tourists, as well as the return of the Moldovan diaspora for vacation. It's clear that they are interested in tourist locations outside the city, new routes, and recreational opportunities.
The gastronomy section also generates significant interest. Who, in your opinion, would refuse to try "placinte" in Valeni, which are prepared not on a stove but in a traditional oven? Or fresh fish caught just a few hours before lunch or dinner?
I wouldn't refuse either. How packed is the festival program in Cahul? I believe that covering them could also help increase your audience...
We have already adopted this practice. At the end of June to early July, the International Folklore Festival "Nufărul Alb," which has become a tradition, took place in Cahul. This year, besides Moldovan groups, participants from countries such as Romania, Macedonia, Bulgaria, Montenegro, and Turkey took part in the festival. In addition to dance ensembles, the festival featured performances by Nicolae Botgros with "Lăutarii," the Advahov Brothers, Zinaida Julea, and the increasingly popular young folk music singer from Cahul, Gabriel Nebunu. Our video reports from the festival received significant attention from the audience.
Do you continue to make videos for your YouTube channel Step by step Discovery?
Yes, we do. Currently, there are over thirty stories uploaded to our YouTube channel, Step by Step Discovery. Those related to Cahul are integrated into the Visit Cahul platform as well.
Better to see once than hear a hundred times. Can you provide links to the latest video stories?
Certainly. I'll forward you the feature on Casa Rurală "La Savetuca" in Valeni as well as the festival in Slobozia Mare. Both pieces were collaboratively filmed with my wife, Nadejda. I handle the camera work, while she takes on the role of presenter. We jointly manage the editing process.
Are you planning to monetize the platform in the future?
Of course. Currently, we offer all our services at no cost. Our primary focus is expanding our audience and enriching the website with valuable content. Over the next three months, we intend to introduce two additional language versions to the platform: English and Russian.
As I understand it, you cover not only tourism in the region?
We strive to share as much as possible about the cultural and social life of the region. When athletes from Cahul become European champions in taekwondo or excel in international competitions in Greco-Roman wrestling, we cannot overlook such news. Similarly, important events in the field of education, such as the Tech Career Expo Cahul exhibition, where many young people visited and had direct conversations with programmers, engineers, and HR specialists from leading IT companies in Cahul like HalleySoft, Dräxelmaier, Magic Solutions, and Fortal MD. And of course, we wouldn't miss highlighting a prominent feature of Cahul, such as the weekly hora (traditional dance).
Weekly?
Yes, that's right. It's the only tradition in southern Moldova, and perhaps even in the entire country – to gather weekly for Moldovan dancing. Even the name of the place where the dances take place is symbolic – Piata Horelor (The Dancers' Square). The hora season will only conclude on November 21st.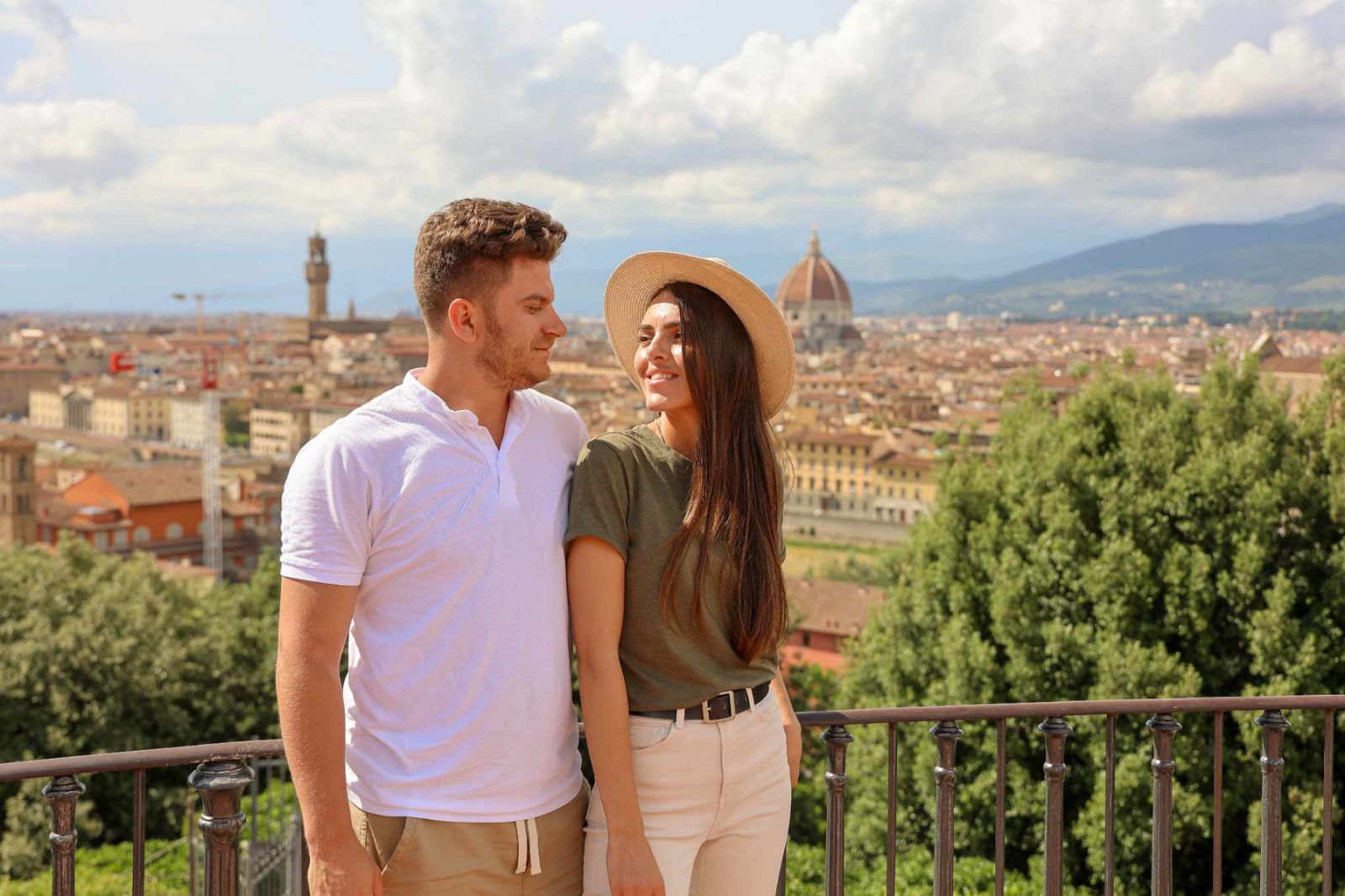 What events are planned in Cahul for August? What will Visit Cahul cover in August?
Let me break it down chronologically. On August 11th, Cahul will be celebrating Youth Day, with scheduled performances by Pasha Parfeny and Satoshi. I noticed you had an interview with him available on your website.
If I were the organizer, I'd think about providing transportation for fans of Pasha Parfeny and Satoshi from Chișinău to Cahul and vice versa. This would give them a hassle-free way to attend the event and make their way back to Chișinău.
On August 13th, the BELEU BIO FEST is set to happen at Lake Beleu. Attendees can look forward to boating, horseback riding, and quad biking experiences on this day. Additionally, there will be a display of traditional costumes, an opportunity to buy crafts from local artisans, and a chance to indulge in the region's traditional cuisine.
And on August 29th and 30th, the "Faces of Friends" music festival will make its return to Cahul.
Based on my experience, covering events that attract the attention of thousands of people, and I believe that the August program in Cahul will garner no less interest, is a great way to increase the traffic of the media resources that cover these events. So, I'll be looking forward to your news and new video reports from Step by Step Discovery.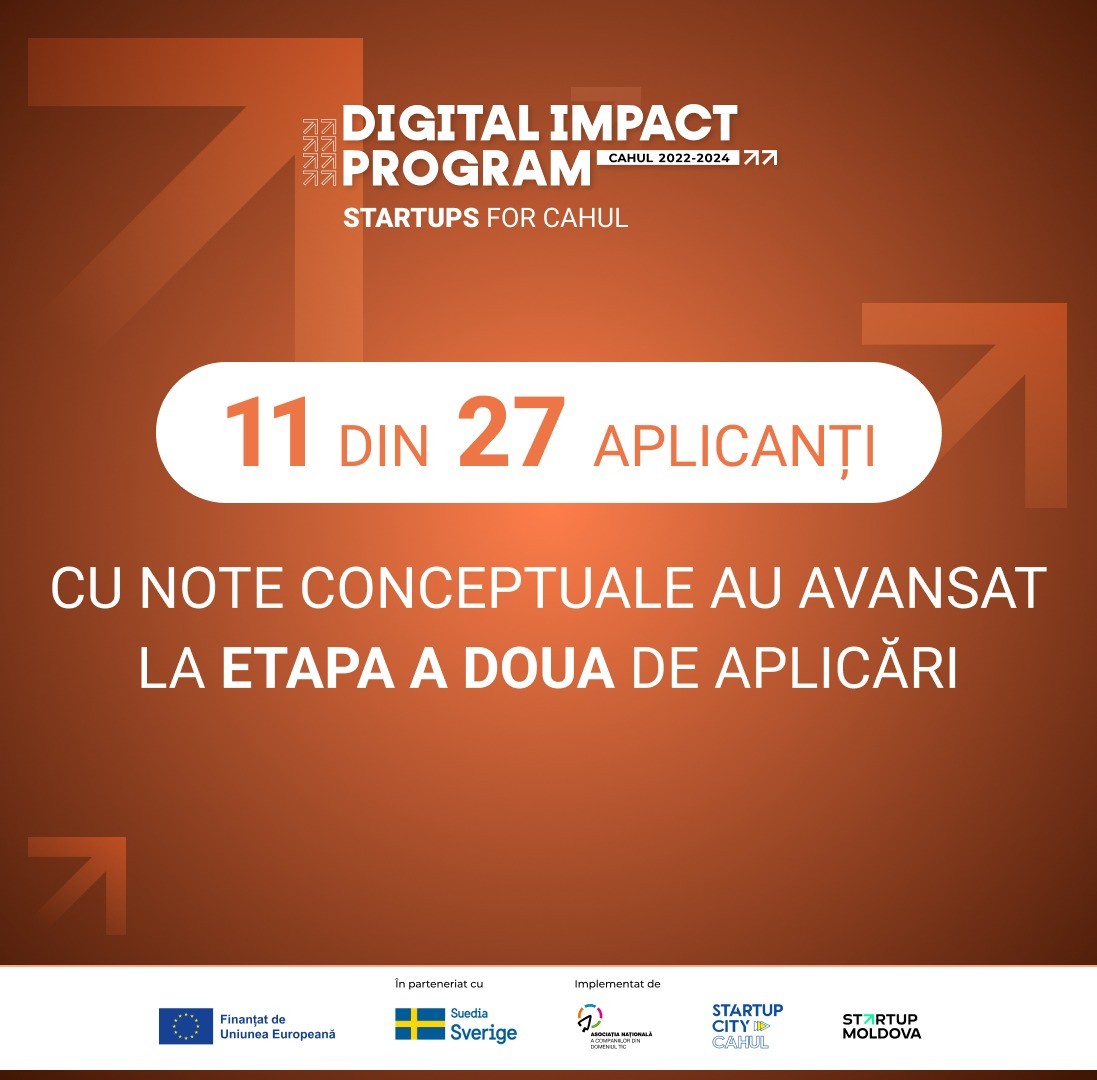 The Digital Impact program is in full swing, and Startup City Cahul is pleased to announce that 11 out of the initially registered 27 participants have advanced to the second stage. To secure funding, they need to take a few more steps:
► Detailed application
► Full budget
► Project presentation
Grant recipients will be selected after evaluating complete applications and conducting interviews. We would like to remind you that Digital Impact is a program through which companies and SMEs from the Cahul region, wishing to digitize their internal processes and implement innovations, can receive funding of up to 780,000 Moldovan lei.
The program is implemented by Startup Moldova within the framework of the EU4Moldova: Startup City Cahul project, funded by the European Union in partnership with Sweden and executed by ATIC.