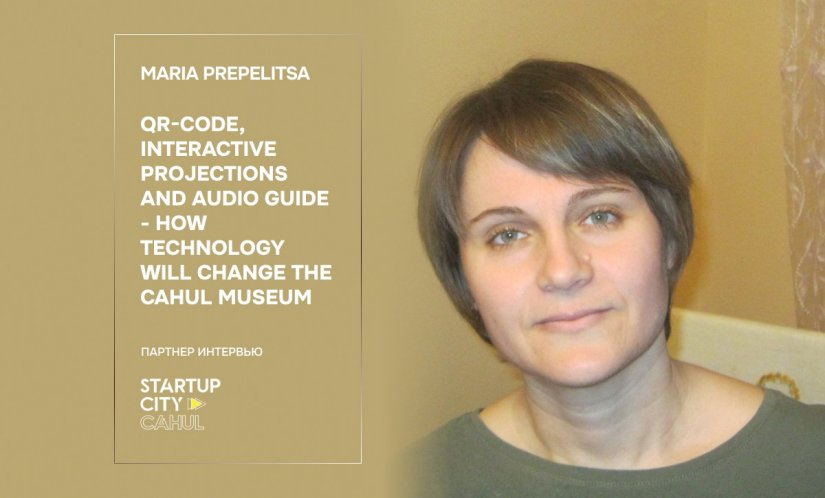 Maria Prepelitsa. QR-code, interactive projections and audio guide - how technology will change the Cahul Museum
An interview with Maria Prepelitsa, director of the Cahul Local History Museum. Startup City Cahul column, supported by ATIC.
Good afternoon, Maria. Each museum has its fascinating history and unique exhibits. Let's start the interview with a short historical overview of the Cahul Local History Museum.
Good afternoon. The Cahul Local History Museum was founded in 1958. The museum building was built between 1852-1857 and was an administrative building in the XIX century, at different times housed the prefecture, court, commissariat, secondary school for boys, city hall, etc. One of the interesting historical facts is that in 1858 when the court was located in the building, Bogdan Petriceiku Hashdeu worked there as a judge.
How many exhibits are in the museum now? And what can you see in the museum?
Today, the number of museum exhibits is more than 38,000 items, divided into collections. We have a collection of photography, numismatics, ethnography, documents, medals, stamps (philatelic), archaeological, decorative and applied arts.
Which of the 38,000 pieces would you characterize as the most valuable?
It's hard to identify the most valuable one because each museum collection has its own criteria. One of the most valuable is the first urban plan of Cahul, which was drawn in 1841 by cadastral engineer Stepan Mikulin, an architect. In 1845 the project was approved by Emperor Nicholas I. In 1947 this plan was accidentally discovered during repairs in the teaching school, and in 1959 it was given to the museum.
Do the specimens in the museum belong to the southern part of Moldova? Or is their geography wider than that?
The central part geographically belongs to the south of the country, the Cahul region, but we also have specimens from other areas of Moldova. In the years of the museum fund formation, in the 60-70s of the last century, large-scale archaeological excavations were organized, which resulted in a significant replenishment of the museum's historical collections.
Various expeditions were also organized. For example: some ethnographic objects were handed over by museums of Leningrad and Moscow, and herbarium and mounts were made. Gradually, the number of specimens grew, and we received many donations from residents of the Cahul district; for example, in 2022, we received 240 new objects.
Commonly these are people who no longer live in the houses of their parents or grandparents, and to keep items used by their relatives, they donate the most valuable to the museum. We preserve not only the object itself but also mark the name of its owner or author; that is, we try to ensure that this piece remains in history for our descendants for a long time.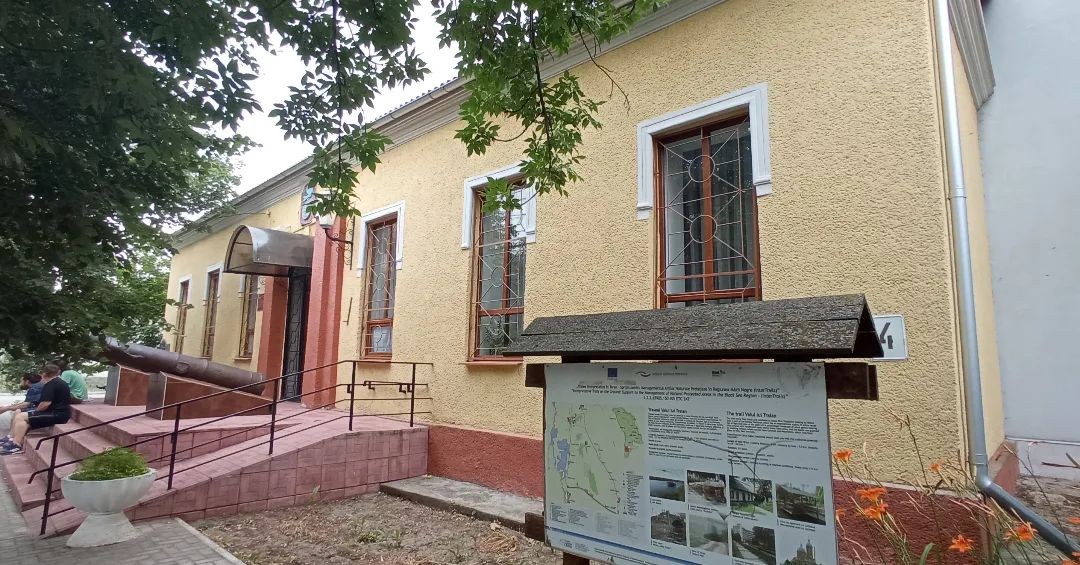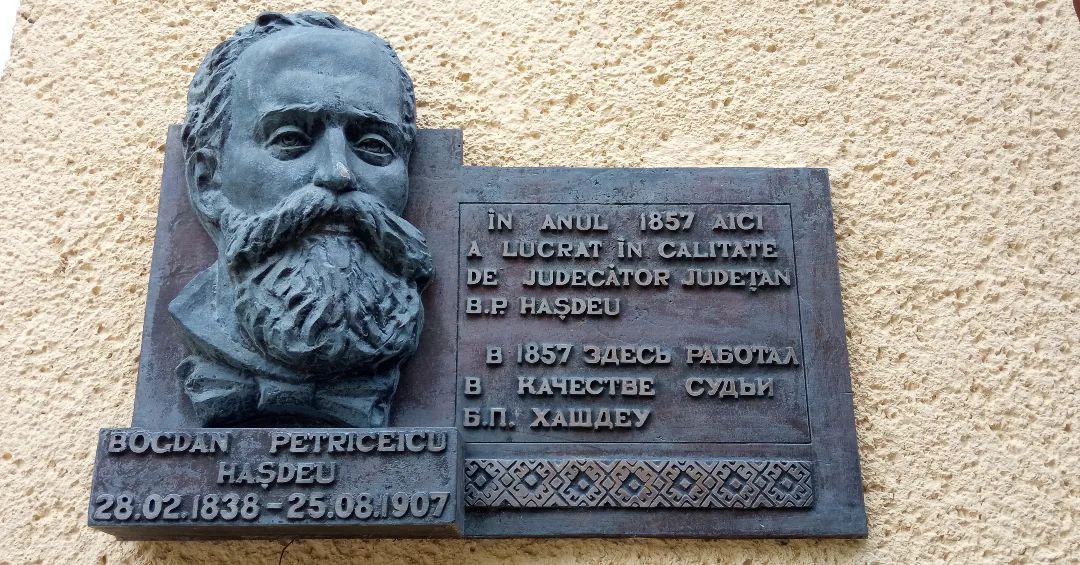 Around the world, museums are actively integrating modern technology into their work. The Cahul Museum recently became a participant in the Digital Impact program, aimed at implementing projects in the IT field. What do you plan to change in the museum's work?
Indeed, modern museums are becoming more and more technological, and there are even online museums. Currently, the Cahul Museum is at the very beginning of the digitalization and implementation of technology.
Some of the first changes we plan to implement are creating a website and launching Facebook, Instagram, and TikTok pages. Social media will be one of the main tools for communicating with our audience and having an educational function.
For example, in TikTok, we will publish short videos about how our ancestors used agricultural tools, woven rugs, and made various objects. TikTok is one of the most popular platforms among young people, and by using it, we want to reach children and teenagers, showing them how many exciting things we have.
The museum's website will contain all the relevant information and become a kind of electronic archive. Last year we began scanning and photographing a collection of periodicals and old church newspapers, and we are waiting for the site to launch to keep them there. Not all exhibits can be displayed in the museum, such as historical documents or books, but digitizing them and placing them on the website will allow everyone to get acquainted with them. The website and social pages are just one part of our big plan.
What other solutions are you planning to implement?
Most projects aim to allow visitors to learn new information conveniently, quickly, and interestingly. For those who don't use a guide during a tour, we want to enable learning more about the item than it is written on the information plate. As part of Digital Impact, we want to create a system of QR codes for each object.
I have seen something like this in Romanian museums, which is very convenient. By scanning the QR codes, you go to the link where more information is available in text, video, audio, and photo format. An audio guide is one of the essential technological solutions which should be implemented in the museum's work. The audio will be recorded in a narrative style, in clear and accessible language, so every visitor will be interested and easy to listen to.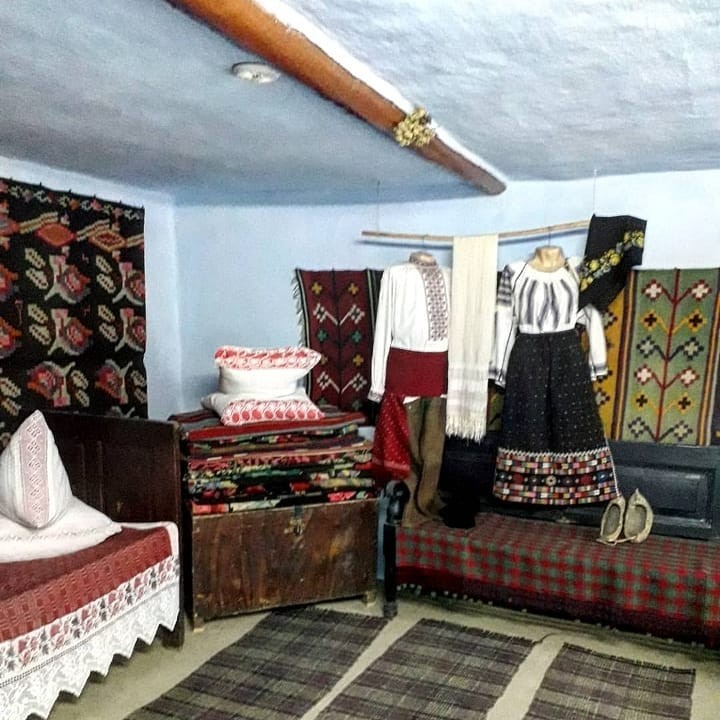 Will there be projects aimed at children and teenagers?
Definitely. We always tend to attract as many young people as possible. One of the projects we are discussing at Digital Impact is creating interactive projections for exhibitions. For example, you come to a show, and you can see some rare bird and hear it singing. You can see how a fox hunts for prey, and how animals behave in their natural habitat. We want to visit the museum to give new impressions and vivid emotions, and solutions like this will help us.
We also have plans to organize additional events and activities for children. We want to offer after-school hours and various drawing and sewing groups at the museum. This will be an extra income for the museum, and we will be able to invest in further development.