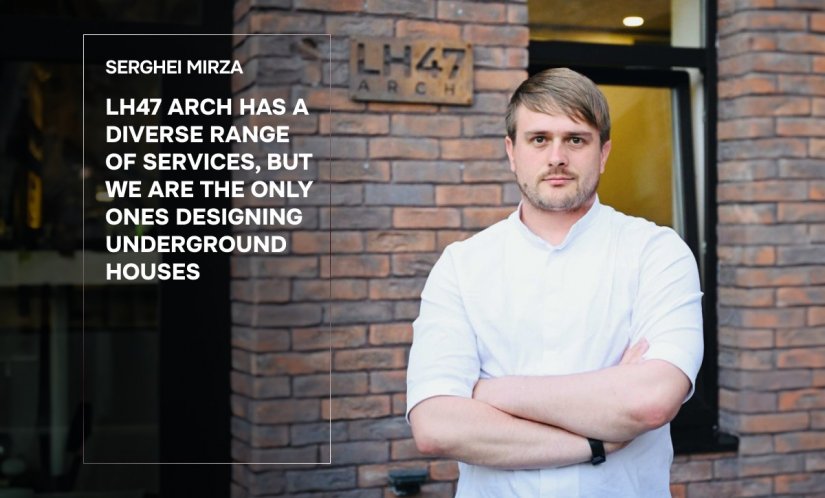 Serghei Mirza. LH47 ARCH has a diverse range of services, but we are the only ones designing underground houses
The interview with Serghei Mirza, architect and owner of the architectural firm LH47 ARCH.
Hello Serghei! Good day. I've gone through our recent interviews with you, and I noticed that they were all focused on specific situations. We discussed topics like artificial intelligence, the inauguration of the goat city KOZY, and the creative project of the cultural center in Nimoreni. However, it has been a while since we delved into LH47 ARCH as a whole. I propose conducting a review today, specifically focusing on the agency itself. By the way, could you kindly remind me of the official year LH47 ARCH was established?
2021
What is the significance behind LH47? I'm certain there must be a deeper meaning, although it's not immediately apparent.
Explaining LH47 is quite straightforward. One could say that LH47 encompasses both the philosophy of our company and signifies its origins. LH is an abbreviation of the English word "lighthouse." We strive to serve as a guiding light amidst the vast ocean of decisions and choices, illuminating the direction of progress. As for "47," it represents the geographical parallel on which Chisinau, and if we round it off slightly, Chimișlia—my birthplace—are situated. Hence, regardless of the country in which we operate, we aim to remember our roots.
What is the current team and organizational structure in LH47?
We have a team of over 40 individuals comprising architects, designers, constructors, and managers. To provide structure to our company, we have conceptually divided it into three primary areas, each supported by a dedicated team of professionals. The first area, due to my personal journey as an architect, focuses on showrooms and industrial structures. This particular direction was where I initially began my architectural pursuits during my university years and continued to develop while working at a large project office.
The second area centers around residential complexes, while the third encompasses the design of private houses and villas. However, there is actually a fourth area which I lead with a partner, and that is design.
But if we talk about design, is it already beyond specializations?
Our journey began with designing private houses and apartments. However, lately, recommendations have played a significant role, and a considerable portion of our work involves creating cafes, pizzerias, and various other public facilities, not limited to the catering sector.
You mentioned several areas of focus for LH47. As an architect, what captures your interest? Or have you shifted more towards the management and development of the agency?
Personally, as an architect, I am actively involved in the design of complex projects, such as hotels and a children's camp in Slanic-Moldova, which is currently underway. Furthermore, in the past year, I have taken up the study of specialized architectural solutions, particularly in underground houses, as well as baths and spas.
Did your collaboration with Dmitri Voloshin influence your decision to venture into this direction?
Indeed. We started to design an underground house for him, in a hill. However, as the project progressed, it evolved into a unique Japanese bath project that will be located in the hill. This endeavor served as the catalyst for a series of professional trips to explore bathing cultures in different countries. Additionally, it led to an in-depth study of the practices involved in constructing underground houses. This is a very specific niche, almost a closed caste of professionals and I aim to gradually immerse myself in it, step by step.
What is the progress status of the first underground structure?
The finishing works are currently in progress. For the construction of the house, we utilized the natural terrain of the plot. Thus, when approaching the house from the road, all you see is a hill, but on the other side, you are greeted by a striking glass wall standing over three meters tall. Such objects inevitably attract attention, bringing to life the enchanting tales of hobbits and wizards from our childhood.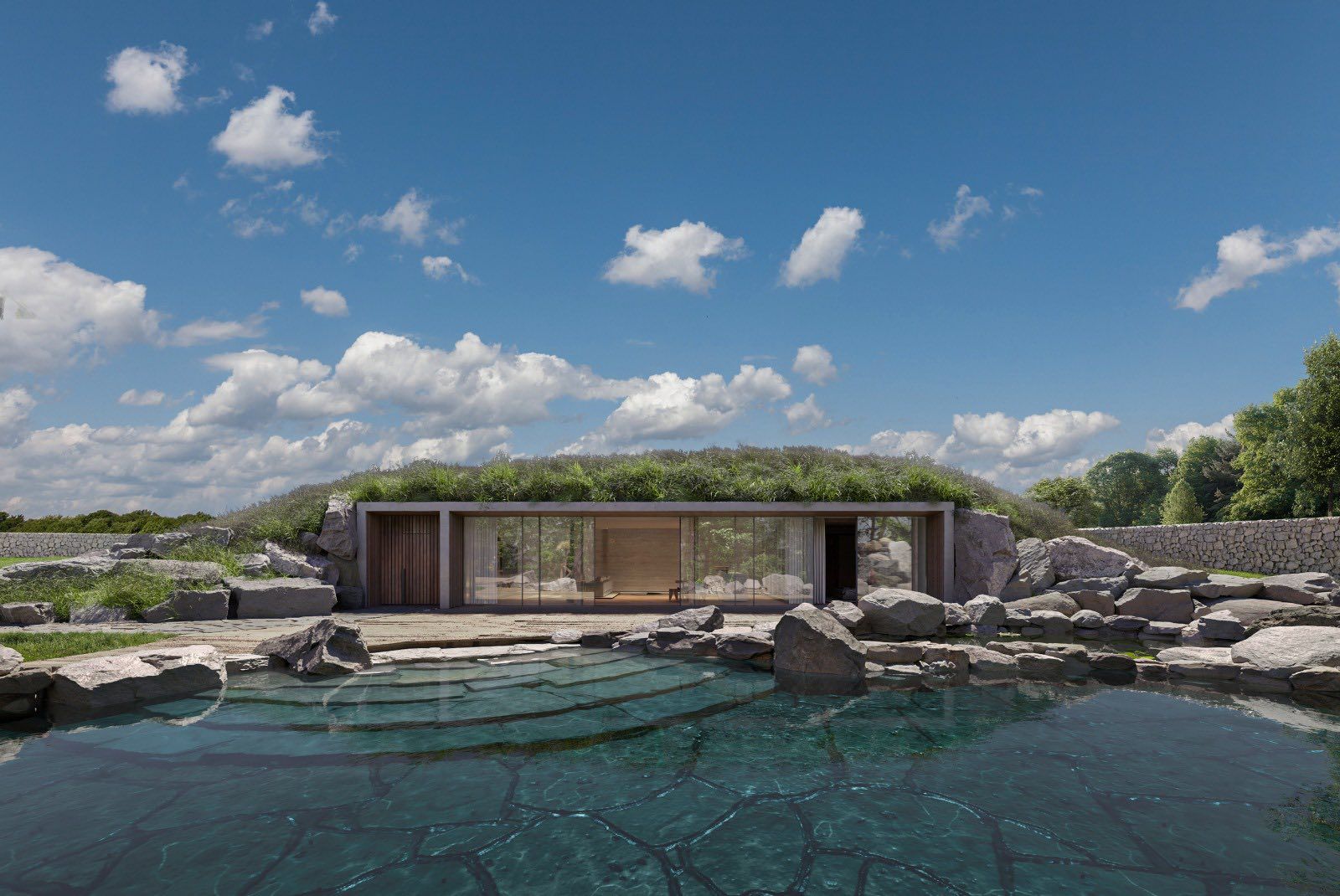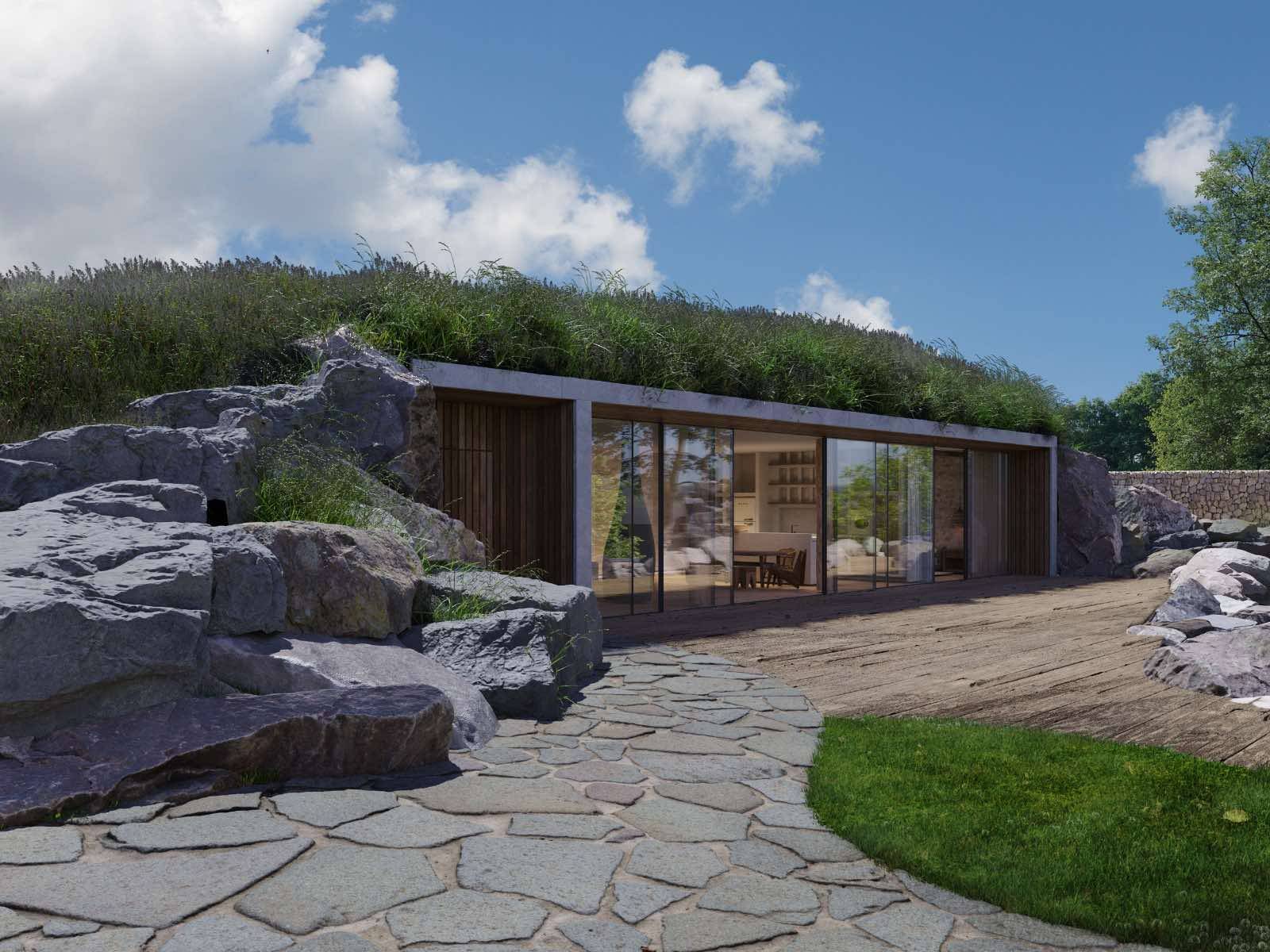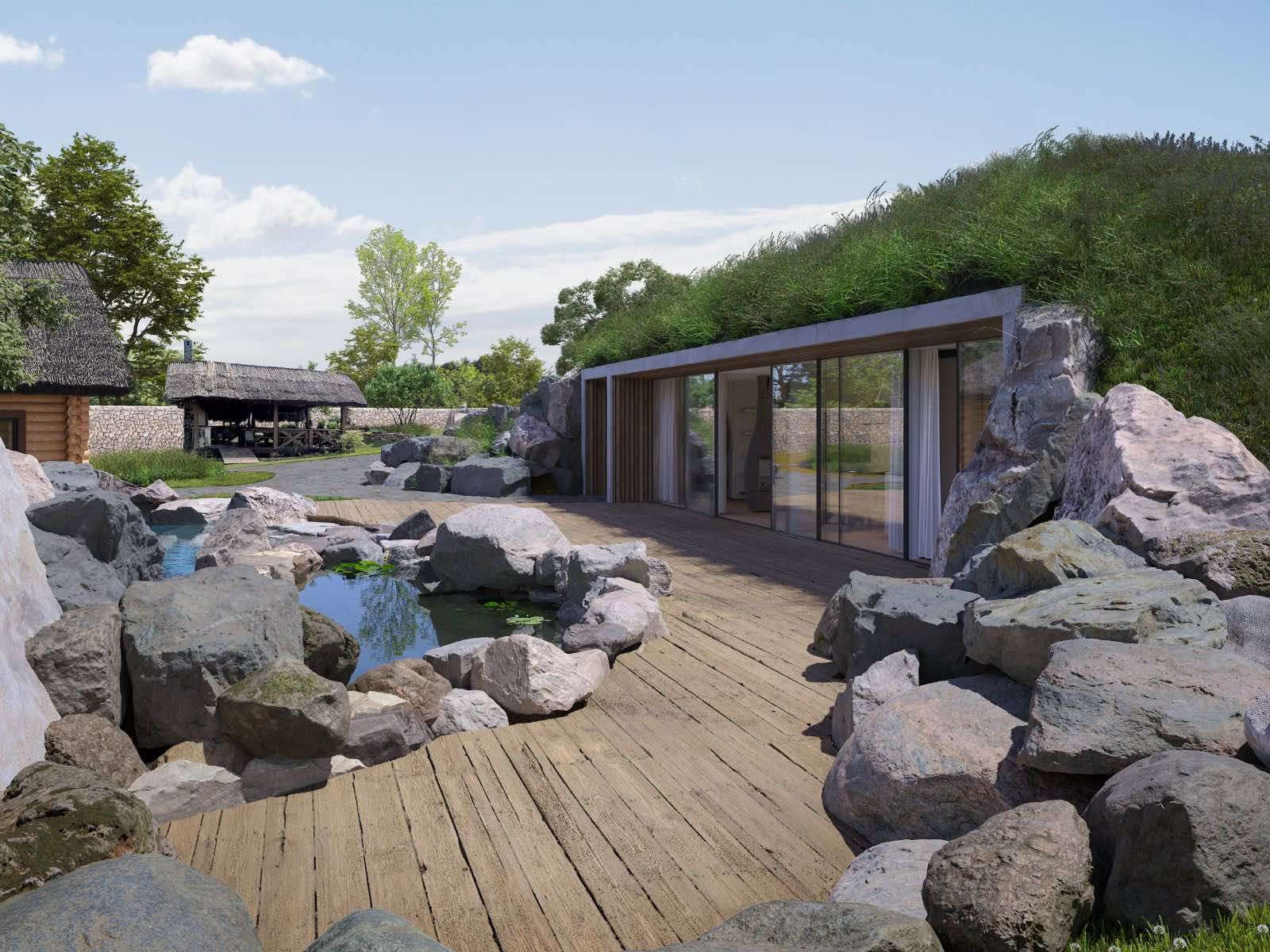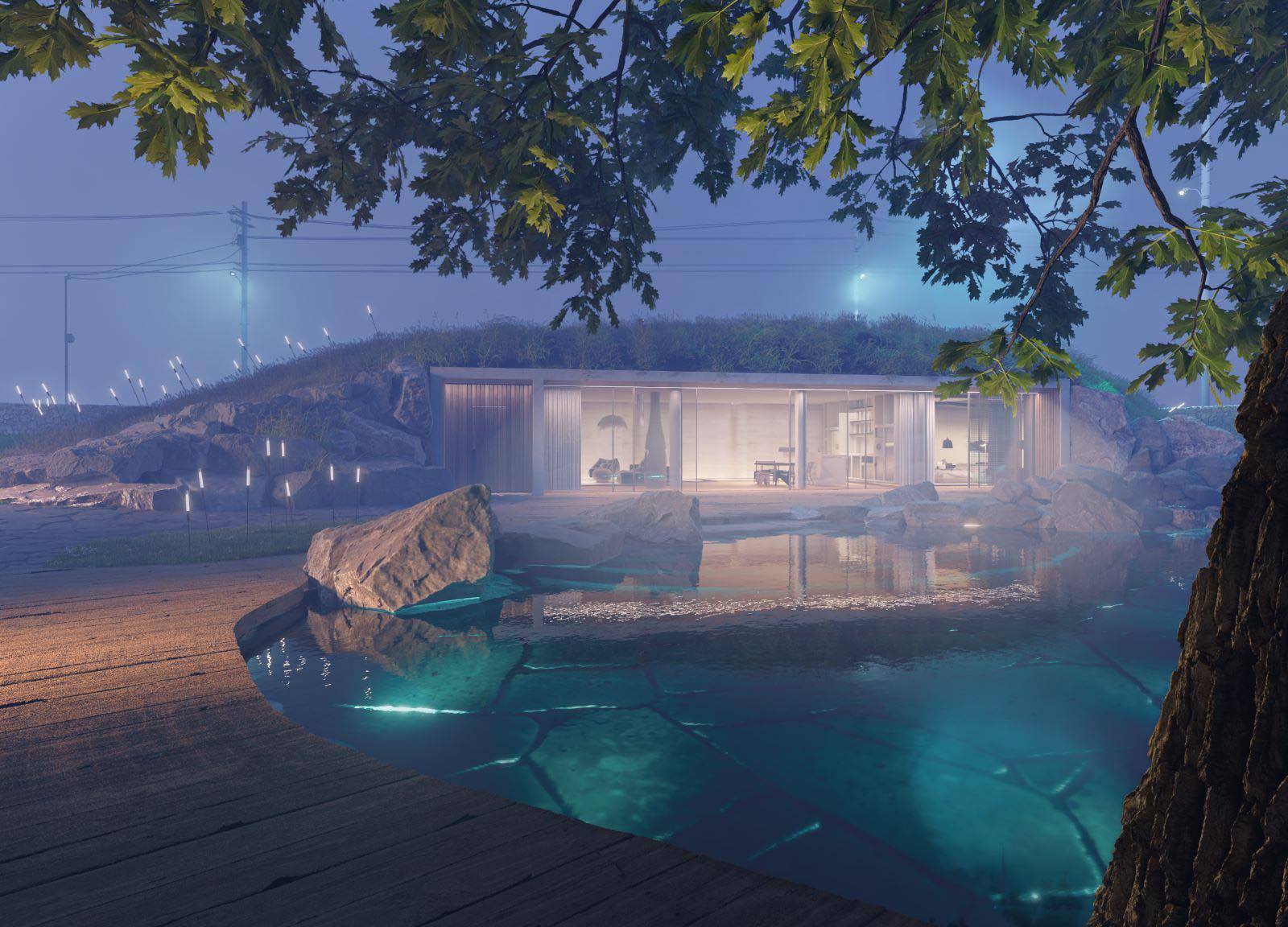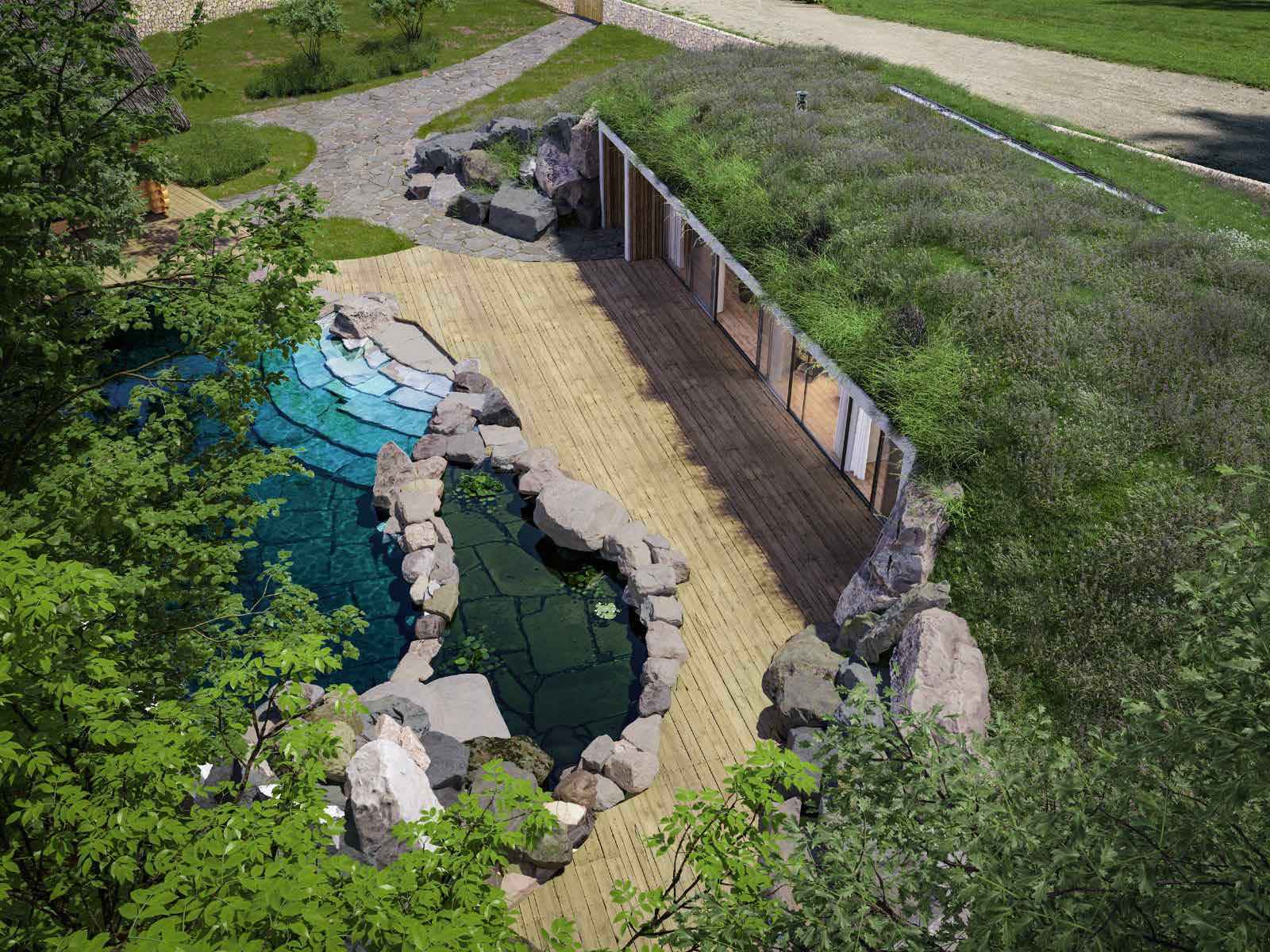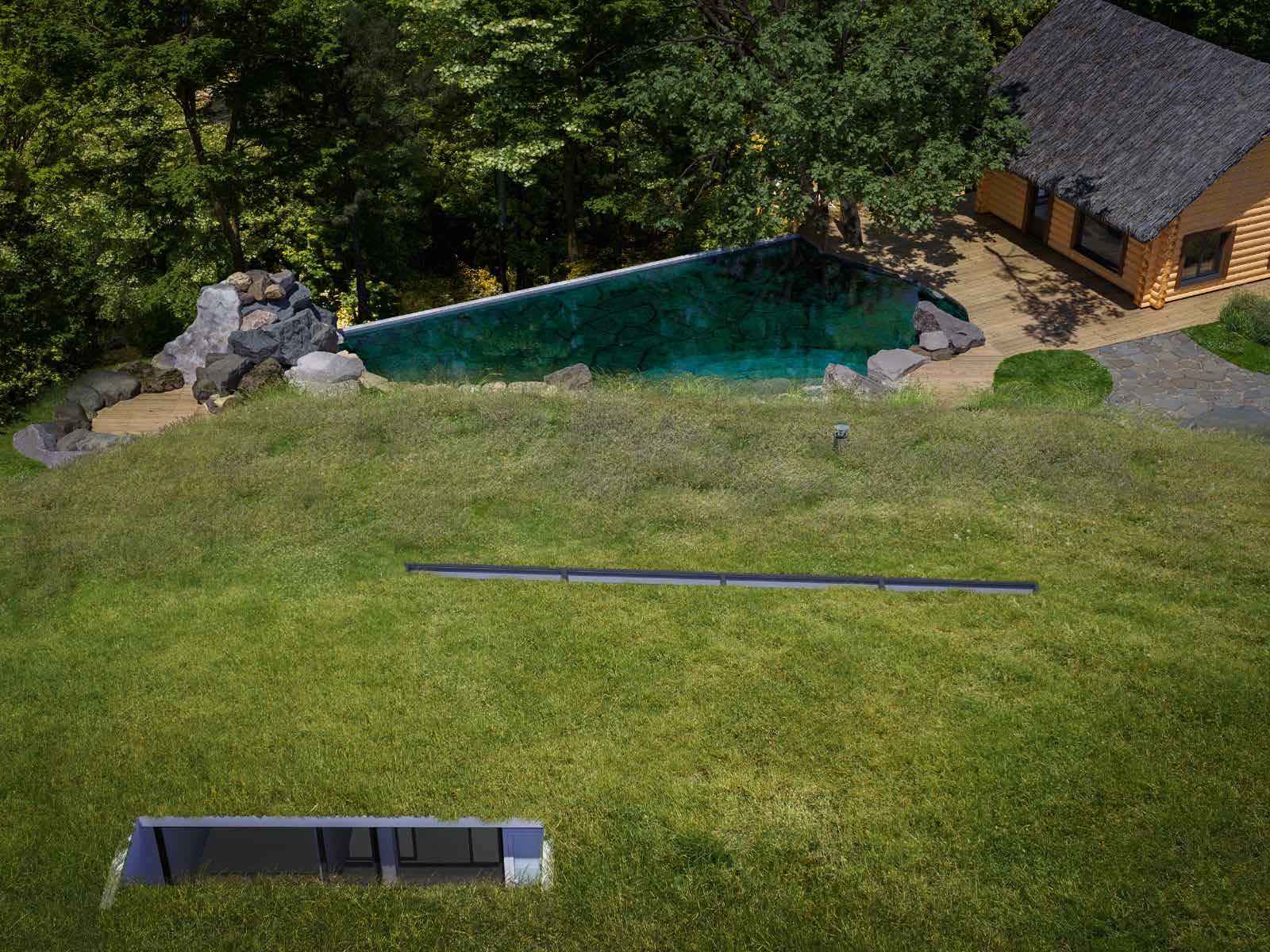 How justified is such a narrow specialization?
Indeed, specialization provides a distinct advantage. We are presently engaged in discussions regarding the design of three bath complexes. Customers are tired of banal solutions. They are ready to pay for the philosophy of bath culture. I won't go into detail in this overview interview, but just the distribution and circulation of steam throughout the room – it's a separate "chapter," and there are not just one, five, or ten such chapters. When we visited a bath complex in Sochi, I witnessed people emerging from the bath with tears in their eyes. I can empathize with them; in a matter of hours, we are, without exaggeration, reborn in the bath in a few hours. And for such solutions, the customer is ready to look for you even from another country. The same can be said for underground houses. We are currently in discussions for a project in Romania. However, numerous questions arise here too. The customer wants to make sure in advance that the house will not leak, that all issues of air conditioning and heating will be stable for a long time. So, baths and underground houses – it's a separate world in architecture.
You mentioned Romania. Has LH47 ARCH begun operating in the Romanian market?
We have received occasional projects in Romania for quite some time. However, since January of this year, we have established an office in Romania, engaged in numerous negotiations, and have initiated the design phase for several projects.
Are you concentrating on a specific region within Romania?
No, our projects range from Slanic-Moldova to Timisoara. While the Romanian market holds our interest, we do not intend to limit ourselves to it. Foreign projects at LH47 ARCH are considered a distinct area of development, and we are actively working on expanding the geographical scope of our projects.
Returning to Moldova, what portfolio have you accumulated over the past few years?
Moldova is renowned for its winemaking industry, so it comes as no surprise that some of our projects are associated with this field, including the comprehensive design of a wine factory. We have undertaken various projects for esteemed establishments such as Cricova and Chateau Varteli. At Vinaria din Vale, we crafted a concept for the entrance area and a shop, aiming to create a captivating first impression for guests. We also developed a concept for Salcuta. Our collaboration with Chateau Cristi extends beyond their office, as we are currently designing a recreational area comprising guest houses and a pool.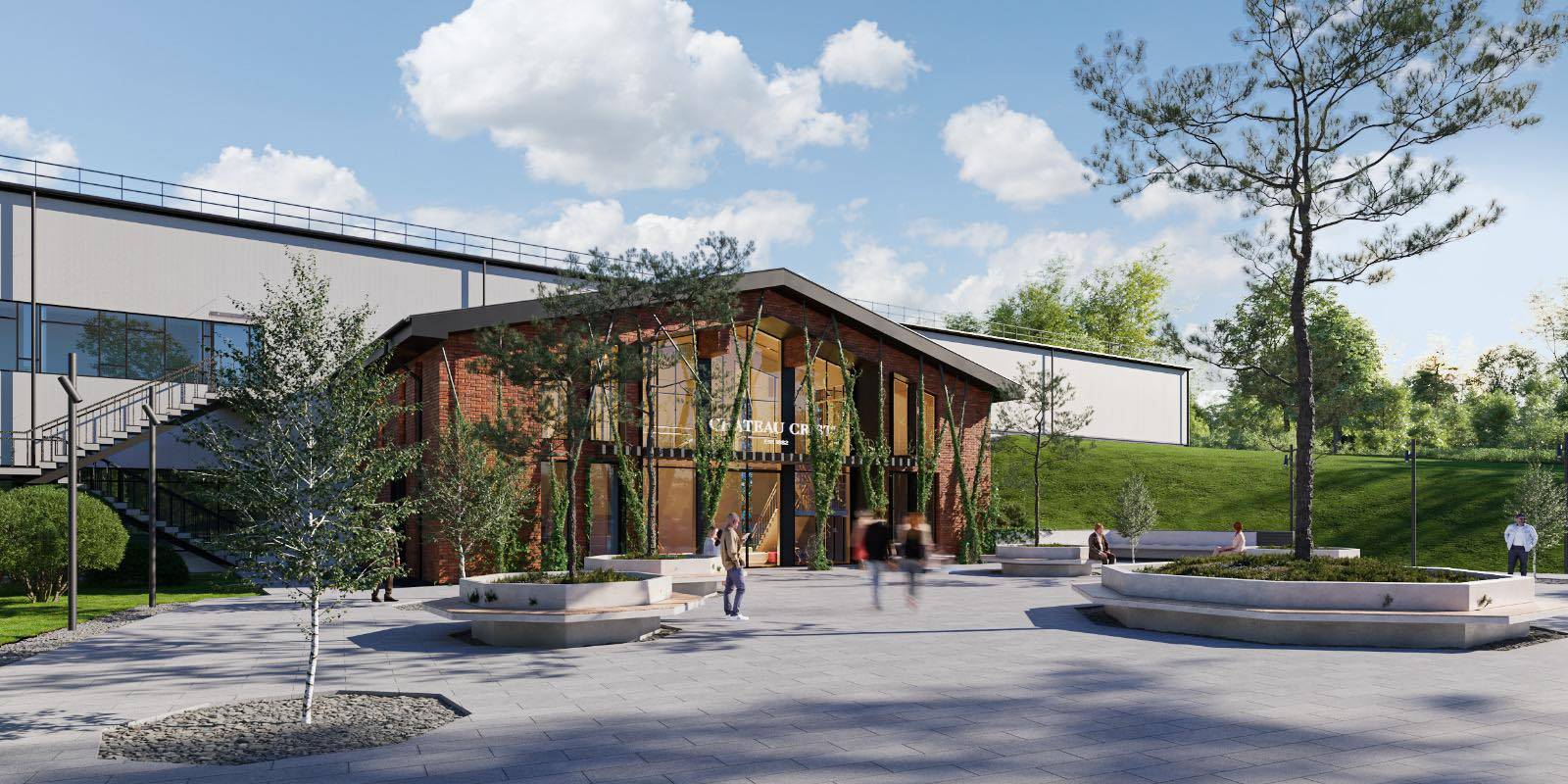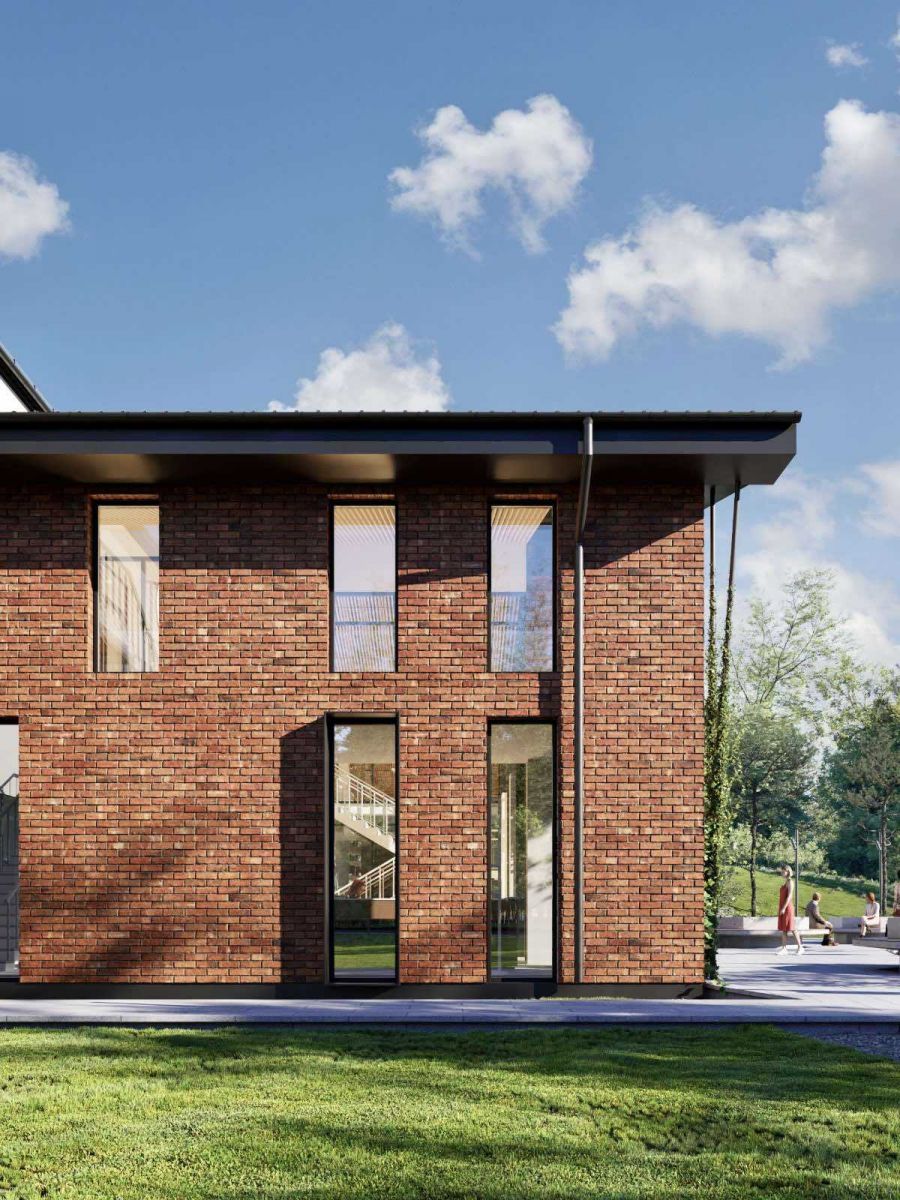 However, I don't believe your portfolio is solely focused on winemaking, is it?
Certainly not. Currently, we are engaged in a residential complex project covering an area of 40,000 square meters. Additionally, we have an even more ambitious project in the concept development stage, spanning 320,000 square meters. Recently, we also emerged victorious in a competition by proposing an alternative and original layout, which added another 120,000 square meters to our portfolio. Furthermore, we actively undertake projects in the private construction sector. Although public projects are not commonly seen here, in our case, you can familiarize yourself with our work in the central zone of Satul German and in La Sarkis Village, where we joined during the project's final stages.
Regarding LH47's portfolio, it would be remiss not to mention the notable "goat city" of KOZY. Not only were you responsible for designing the space of this city, but you also became a partner in the project, correct?
I'm delighted that this place has become an iconic destination within just one year. During the KOZY season, you only need to open Instagram to stay updated with our news through the posts of numerous individuals. I won't even mention the concerts that took place there, attracting thousands of fans and musicians to the heart of the "goat city" itself.
During an interview with Olga Kopylova, your partner in KOZY, I heard that you are in negotiations to establish similar projects in Europe?
As an architectural firm, we are currently in discussions with clients from no less than 10 countries. There is no other project quite like ours anywhere else.
If you were to highlight the distinctive aspects of your working style, what would you emphasize?
I prefer not to speak in broad terms, as declarations often sound alike. Instead, I would emphasize the aspect of quality that our clients particularly appreciate—the speed at which we work.
But does that speed come at the expense of quality?
Not at all. Modern technologies are helping us in this regard. Have you heard of BIM (Building Information Modeling)? We were among the first architectural firms in Moldova to adopt BIM in our work. Furthermore, with the advent of artificial intelligence and Midjourney, we were pioneers in utilizing AI to provide customers with multiple design options. Currently, we are exploring design automation technologies at the engineering level. The future lies in innovative technologies, and it's no coincidence that we are called "LH"!
What are your plans for the second half of 2023?
Our plans involve expanding within Moldova and establishing a solid presence in new markets, including Romania and Kazakhstan, at the very least. Additionally, we aim to establish the agency's unique expertise in designing underground houses and bath complexes.