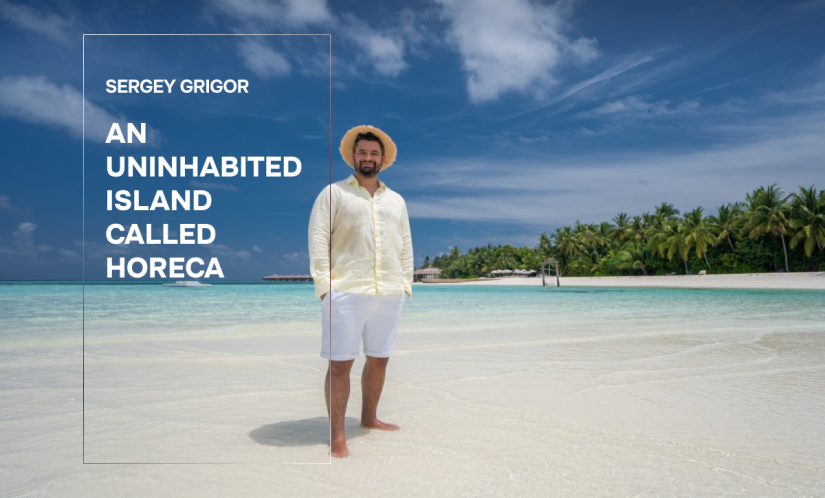 Sergey Grigor. An uninhabited island called HoReCa
The interview with Sergey Grigor, restaurateur.
The profession of a restaurateur is not taught in Moldovan higher education institutions, but this does not prevent anyone from becoming a master in one of the most extensive, diverse, complex, and delicious industries - food and beverage services. Sergey Grigor has been working in the restaurant business since 2004. He started as a waiter and has never left this field since. As of 2023, Sergey has gained experience in 30 implemented projects in the restaurant and hotel industry, 27 of which are still active today.
Sergey, good afternoon. You have been involved in the restaurant business for almost 20 years, starting as a waiter in 2004, and today you are one of the few people in Moldova who can rightfully call themselves a restaurateur. Could you explain who a restaurateur is?
Good afternoon. Let's approach this from a different perspective, starting with the restaurant. In the restaurant industry, two key elements come into play. The first is the ability to invest money, coupled with the skills, knowledge, and experience in the food and beverage industry. Without the first element, you may be a food service technologist or a great manager. With the second one, you belong to the 90% of people in Moldova who own restaurants but do not know how to manage their investments. A good restaurateur combines the capabilities of an investor with the professional skills of a general manager in food and beverage industry. They create an algorithm, a system, and an organizational chart of the business in the HoReCa segment to ensure the success and profitability of the restaurant.
In the past, Moldovan restaurants were competitive due to two factors. First, there were fewer of them, which made them relatively expensive. Second, they tended to be owned by wealthy individuals. Today, however, virtually anyone can open a restaurant, thanks to options such as franchising, borrowing money from parents, or securing a bank loan. Unfortunately, our country continues to face a shortage of experienced, high-quality restaurateurs, and we've been dealing with this situation for as long as we've been in the business.
Today, I am an accomplished food and beverage professional capable of developing any concept in the restaurant industry. I can assist any aspiring entrepreneur or investor in navigating the uncharted territory of HoReCa.
Right now, we're at COHYA cafe, and I believe many are aware that you opened this venue, as well as Teatrul Gastronomic, Crosta, and SENSI. Are there any projects that people might be less familiar with?
I'm certain that people remain unaware of about two-thirds of the projects I've participated in. For instance, when was the last time you travelled through our airport?
A few months ago, in December.
Excellent. Upon entering Chisinau Airport, you check in your luggage and head to the second floor, where you'll find a cafe serving traditional Moldovan cuisine. On the left side there is a cafe brewing craft beer and offering high-quality meat delicacies. Beyond passport control, there's a spacious open seating area resembling a food court, with a cafe and a business lounge. When you arrive, you'll see a green cafe on the right. These establishments offer food, drinks, beer, ice cream, sandwiches, and homemade pastries. A professional team operates each unit. We built this whole system with our team from 2014 to 2019. Here, I grew as a manager and developed a sense of responsibility for investment. I was among those who implemented the reconstruction of all public catering projects at Chisinau Airport. This project reflects who I am, how I collaborate within a team, and the results we can accomplish together.
What are the responsibilities of a restaurateur?
I develop the company's organizational structure and begin gathering all the necessary details. If I'm short $100,000, I know where to find it. If I need a Brand Chef or a Chef de Cuisine, I know where to look for them. For the finest tableware, utensils, boxes, and cups with your logo, I know where to order them. If a logo is required, I know who can create it or I can collaborate with professional graphic designers to refine it. If I need front-of-house staff like waiters or bartenders, I know where to find them. While I'm not perfect in all these decisions and processes, my risks are lower than yours. The amount of time I spend on these tasks is significantly less than what you would need. As a restaurateur, I create classic and conceptual HoReCa projects and possess the expertise to transform them into thriving businesses.
That's why today I want people to understand that if they want to start a restaurant and food service business, they should contact me or someone with similar skills and experience.
How many individuals like this are there in our country?
Who possess such knowledge and skills? Not more than three!
Let's say I want to open my own restaurant and I call you. Where do we start?
I'm going to ask you three important questions to get started. First, how much do you want to make per month? Second, what is your available budget? And third, what kind of concept do you have in mind? Remember that the restaurant business is not just about creativity, taste, and aesthetics, but also about finances and profitability. A good establishment should have a minimum profit margin of 12%; anything less than that and you may face challenges.
Once I have the answers to these three questions, I'll calculate what's necessary to earn your desired income by investing your funds. Then, I'll provide you with a comprehensive plan that includes all the details, such as the ideal location, square footage, required rent, necessary staffing, products we'll sell, and what makes us unique. Alternatively, we can explore the option of purchasing a franchise to become part of a popular establishment.
Throughout my years of consulting, I've only had one client who followed my advice without any alterations or additions. As a result, their business is now generating over 22% profitability. My other clients decided to interfere, adding different tableware, their mother's pie recipe to the menu, or sourcing from an unofficial coffee supplier. While creativity is appreciated, such tendencies can often lead to negative consequences, which can be challenging to curb. If you prefer to handle these issues independently, my services may not be necessary, or we may need to part ways if our views don't align. These situations don't fit with my formula, norms, or worldview.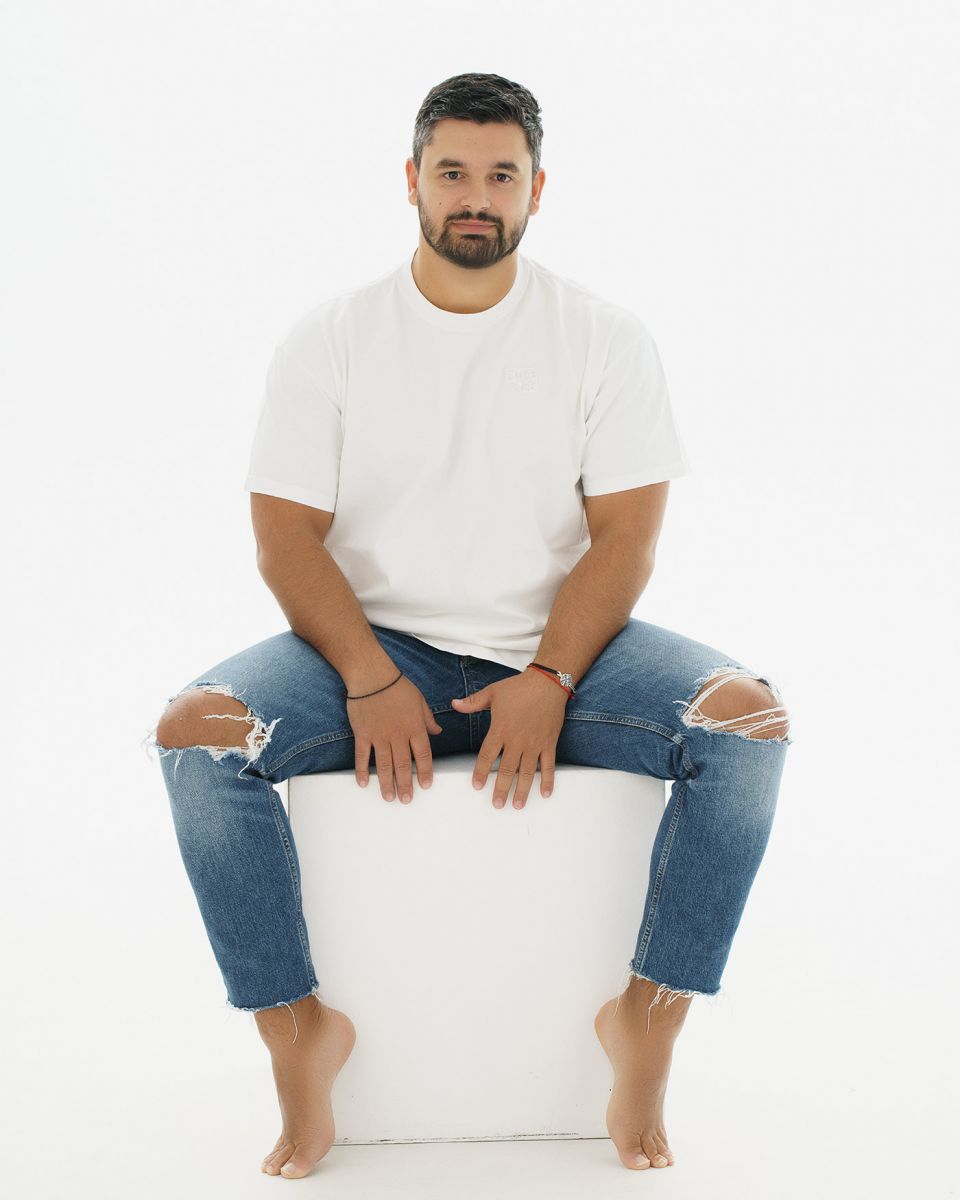 Is a restaurateur someone who has necessarily been through all the stages of the food service industry?
To be a restaurateur, you need at least a basic understanding of how each industry phase works. I started my career as a waiter and worked my way up through the ranks. It took me almost 20 years of specialized training, master classes and seminars to become a professional. Although I did not complete the practical stage of cooking, I managed these processes. It can be difficult to correctly distribute orders to different kitchens in a large restaurant, but I have experience in this area. It's the same in a bar. Mixology is a complicated science, but a good bar would not exist without it.
My upbringing, education and deep passion for the food industry prevent me from delivering anything less than the highest quality projects. When we take on a project, we make sure it's done exceptionally well.
What is the most critical issue in the Moldovan foodservice industry today?
The staffing situation is the biggest crisis in the Moldovan food service industry right now. It began during the pandemic, with employees leaving to pursue other careers, such as becoming taxi drivers or a realtor. Unfortunately, many have not returned to the industry even after the pandemic. The perception that HoReCa is an easy way to make money leads them to seek opportunities in Romania, such as in Iasi, where they can easily earn between one to one and a half thousand euros. The level of wages in Moldova cannot currently compete with those in Romania. This personnel crisis affects the food service industry the most, though colleagues in the business community indicate that this is a problem for all entrepreneurship sectors. Even if a restaurant has a great location, excellent prices, design, beautiful tableware, and a trendy menu, if the food quality is poor, the windows are dirty, or the service is bad, customers will not return. People in Moldova are capricious, having traveled and tasted food from all over, and they often find that the food outside Moldova is tastier.
Are there areas of the restaurant business that are not worthy of investment?
There have been a few unsuccessful attempts to open a healthy food cafe, even with an excellent menu. Unfortunately, people in our country tend to prefer heavy salads, borscht, pastries, and meat - all hearty, fatty and rich foods. It's a pity that the guests are not ready for healthy concepts yet, but I am confident that we will come back to them one day.
I would not advise investing in a classic steakhouse, either. It's widely known that no good quality steak meat is available in the country, and the few options are too expensive.
Isn't the restaurant and cafe market in our country currently oversaturated?
The number of food establishments in our country may be moderate in proportion of the population, but it is oversaturated when considering income levels. Many establishments charge prices that are beyond the means of most people. My advice is to offer simple and affordable food. While someone who earns well and enjoys Tuscan meatballs may visit an establishment costing 110 lei or 280 lei, a customer with an average income won't come to your restaurant for a brioche with Kamchatka crab, even if it costs only 250 lei, which is practically a bargain.
What are the five most essential tips you would give someone who has decided to open a restaurant or a café in Moldova?
Contact me first. I'll give you an honest assessment of the market, and if I'm not the right fit for you, I'll still provide you with more free information than anyone else. Work only with professionals. Identify your superpower, something you can rely on. Do a thorough calculation of potential earnings. A free business kills motivation. Remember that you're representing Moldova on a European or global level. Don't spoil the culinary map of the city.
Sergey, if you weren't in the food service industry, what would you choose to do?
I would probably choose to work on building and implementing complex design projects.